"If you think with your emotions, slight glandular changes are sufficient to revise your entire outlook."

— Brian Aldiss


---


Monday, May 21st, 2007
I've been thinking for so long about the best way to restart PaaT that I missed an obvious truth - the best way to restart it is to go back to putting up content on a regular basis. Botaram shall return the quicker if I stay artistically active.
I am making no committments at this point towards filling in the missing months. I do have some doodles backlogged and can likely do double entries, but the number of missing entries is too daunting for me to think about directly right now.
Below is a convocation of forms, with a hazy omission at top and a sphere for comparison.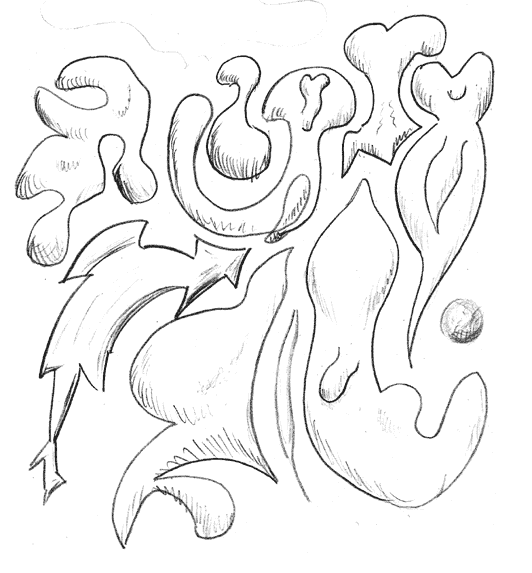 ---