"If you think with your emotions, slight glandular changes are sufficient to revise your entire outlook."

— Brian Aldiss


---


Thursday, October 26th, 2006
The next comic should be up by Friday night.
Update: I am relocating our computer room and office to a larger room in our apartment. The next update will likely be Sunday night.
Update 2: The move was half complete on Sunday night... By Monday we had the computers set up and the network reconstructed. No time for the next comic, sadly. The diagram below may give an idea of why the move seemed necessary. The room on the left shows the old office layout, the new layout is on the right. Purple dots are Laura and me, with enough room to swing in office chairs.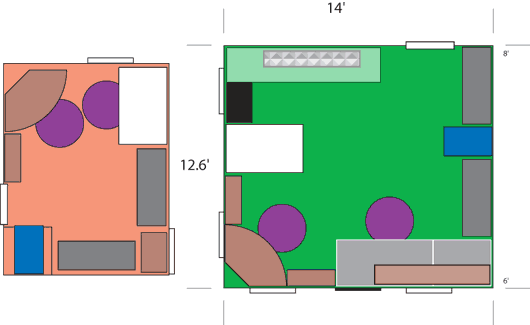 ---