"If you think with your emotions, slight glandular changes are sufficient to revise your entire outlook."

— Brian Aldiss


---


Thursday, February 2nd, 2006
Things are going well with our first client for Green Village Computer Help. We're working on additional advertising to bring in more customers.
My departure from Net Access is now complete. I depart with no hard feelings and the purchase of the PT Cruiser that I had been driving. I also have a lot of artwork that I can put in my portfolio.
Below is another sketch dashed off at dinner with a friend. It could be meat; it could be a landscape. It looks like... Meatscape!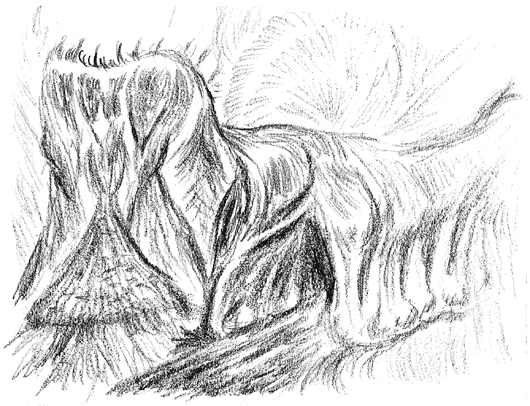 Until!
---