"If you think with your emotions, slight glandular changes are sufficient to revise your entire outlook."

— Brian Aldiss


---


Thursday, October 27th, 2005
This is the drawing that I made for last time that didn't turn out very well; I've modified it slightly to make it more fitting. I was doing well on drawing the tree, then I conceived of putting a demon in the top of it, and a sorry demon he turned out to be.
(I'm going to take this opportunity to relate the best Tom Swiftie I ever composed: "They were the buttock-prints of a tiny demon," said Tom impassively.)
Being short on time for this entry, I tried to salvage the drawing by incorporating via Photoshop a doodle I had drawn nearby. The result, for good or ill, and titled Guardian of the Sacred Pear, is shown below.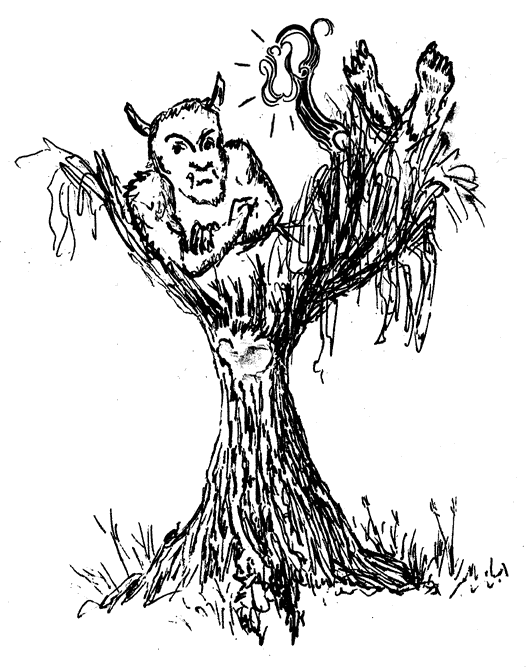 ---