"If you think with your emotions, slight glandular changes are sufficient to revise your entire outlook."

— Brian Aldiss


---


Monday, September 12th, 2005
I've been interested lately in some spooky flash games mentioned on jayisgames.com during the month of September 2005, particularly The House. I wanted to play one tonight, but PaaT was due, so I tried instead to create a spooky / disturbing drawing.
There's a line in John Dickson Carr's novel, The Problem Of The Green Capsule, that has always disturbed me, and I don't know why. The line is "What person or persons spoke? What was said?"
And so the drawing below is titled What Was Said?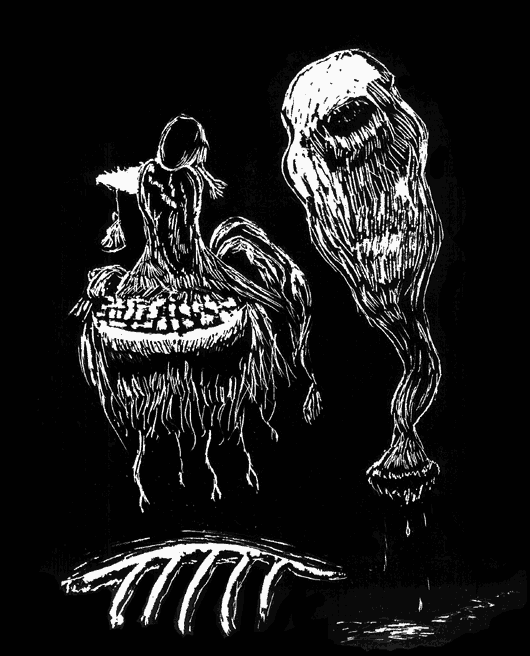 ---