"If you think with your emotions, slight glandular changes are sufficient to revise your entire outlook."

— Brian Aldiss


---


Thursday, September 1st, 2005
Update this weekend...
Update: While at the Morristown Diner this evening, I began a doodle on a placemat that turned into a small exercise in rendering and shading dimension with pen strokes... The result is below: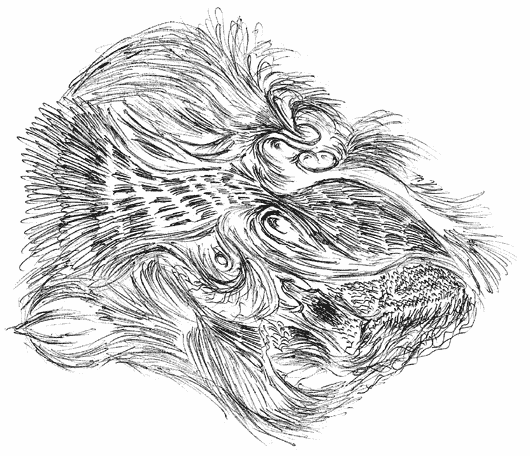 This looks more like a teratoma than a life form, so it should be taken for what it is — a doodle with no planned direction. (I have rotated the drawing 90 degrees clockwise from the orientation in which I drew it.)
Until!
---