"If you think with your emotions, slight glandular changes are sufficient to revise your entire outlook."

— Brian Aldiss


---


Monday, August 22nd, 2005
Missed this entry... I'll try to put something up tonight.
Update: A post-it pad and sharpie have been the technical saving of this entry. I am not proud of what appears below, but it's better than nothing.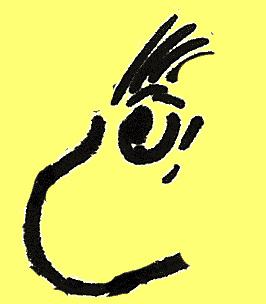 I started by drawing an eye and brow that seemed to have potential... Then I drew that great honking curve of a nose and ruined it. So I tried to make it into something else...
I turned it upside down, and the eye stayed an eye, but the nose curve became the back of an alien critter's head. The expression that developed reminded me of a model posing for an ad, so I put a gadget in its tentacle and wrote some alien sales copy in the margins.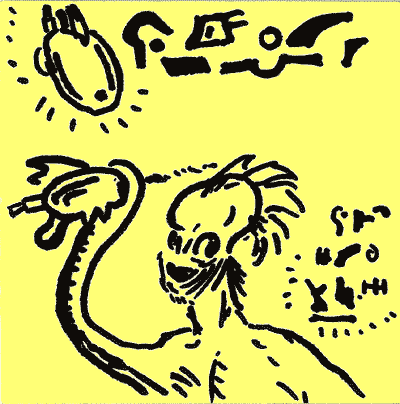 And there it is. Until!
---