"I knew nothing, and I persisted in the faith that the time of cruel miracles was not past."

— Stanislaw Lem, Solaris


---


Monday, December 13th, 2004
Drawn early Monday morning (about 3 AM) on the back of a placemat at the Morristown Diner: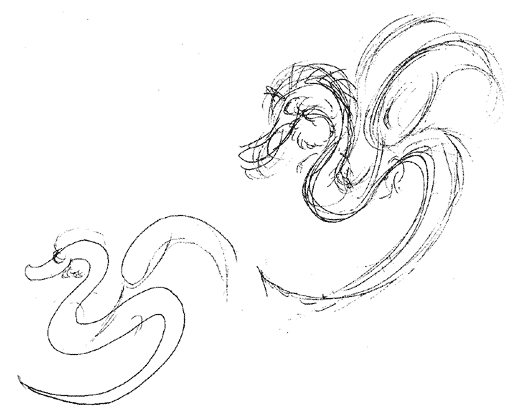 Curve studies for a dragon which is unlikely to appear in Bune, at least as a living creature...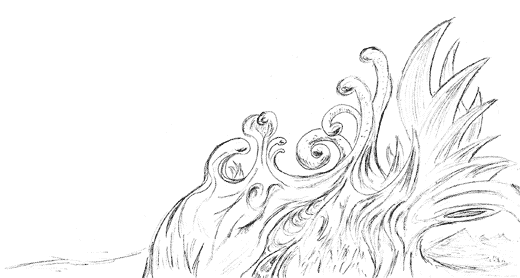 A doodle which became a plant-like excresence, pictured as growing acrest a mountain, with horizon low in the distance. Elements of this drawing will likely be incorporated into plant structures in Bune. Since organic material there tends to be much stronger than what we're familiar with on Earth, I conceive that plant forms which are small scale here may achieve great size on Bune, giving a Brobdingnagian air to some areas of the landscape.
---