"Belief is the antithesis to thinking... There can be no freedom of thought without doubt."

— Bergen Evans


---
Webcomics
Blogs
---

Friday, August 28th, 2009
To anyone visting after reading Larry Marder's very kind blog entry, welcome!
This website, which was once a goad to make me produce more artwork, updates sporadically these days, as I am giving most of my attention to my webcomic. However, if I do any more Beanworld fan art or start another project, it will appear here first.
Below, Aun and Chax have reached a strange land where they are asked to undertake a delicate trade negotiation for a substance somewhat analogous to chimmer.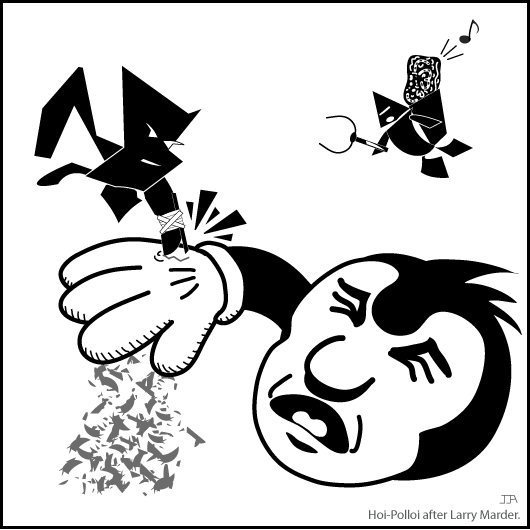 ---